HELA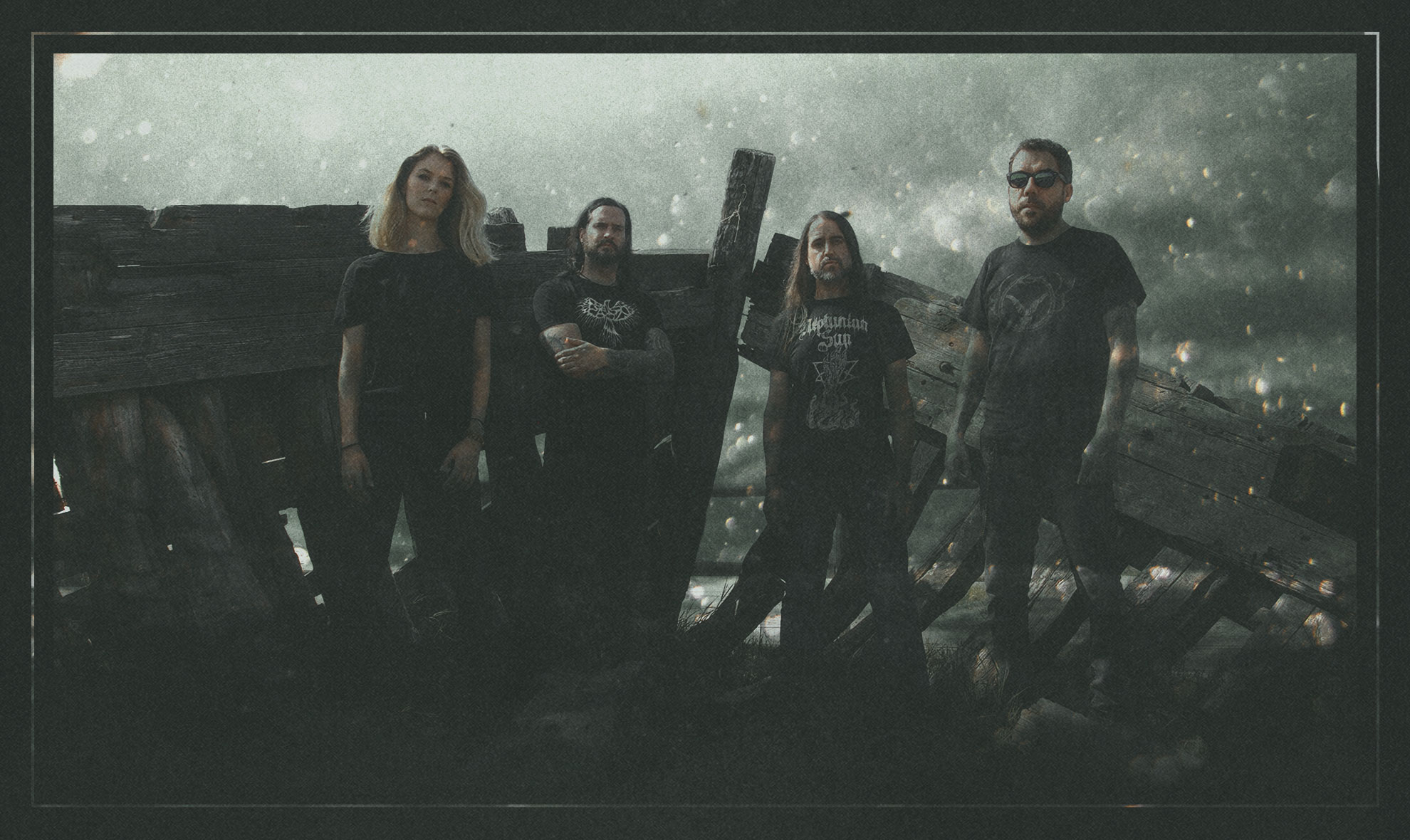 When the band started in 2,012, they could never imagine the name they chose, Hela, the norse goddess of the underworld, could fit so well with their music.
The first album, Broken Cross (Marchalenta and other labels, 2013; Svart Records, 2014) has a collection of heavy dirty riffs and a lot of ethereal and melancholic melodies. Several webs and blogs worldwide put the album as one of the best of 2013in the doom metal genre.

Just one year later, the band based in Alicante (Spain) came with two new songs for a new recording (split w/Lodo, Marchalenta Records, Discos Macarras, Third I Rex, 2.014). Heavier and darker than their first work, also contains a cover from the 70's band Pentagram, "The Sign of the wolf". This release was the last one with Isabel Sierras on vocals.

In 2,015 Mireia Porto joined the band on vocals and guitar, together with the original members: Julián Velasco(guitars), Tano Giménez (bass) and Miguel Fernández (drums).
A new recording started in summer 2,016. The first official song with Mireia on vocals was a cover, "For my Fallen Angel" (My dying Bride), saw the light in a compilation for the web doom-metal.com, to pay tribute to the Halifax band.

Finally, in 2017, Lay Bare Recordings released their new album, "Death May Die" in 12" LP and Discos Macarras, Cosmic Tentacles and Música Híbrida in CD digipack. Hela keeps their trademark riffs and melodies but the songs are more dynamic, with progressive structures.

In early 2.018, Mireia Porto leaves the band, but Hela didn´t stop, they became a trio and started to write a new album. In less than 2 months was written and in April '18 the pre-production of their new work began, with Ayla Mae-Coghlan as session vocalist for studio and live shows, starting the recording sessions of the 3rd LP in November 2018.
https://www.facebook.com/pg/Helaband/